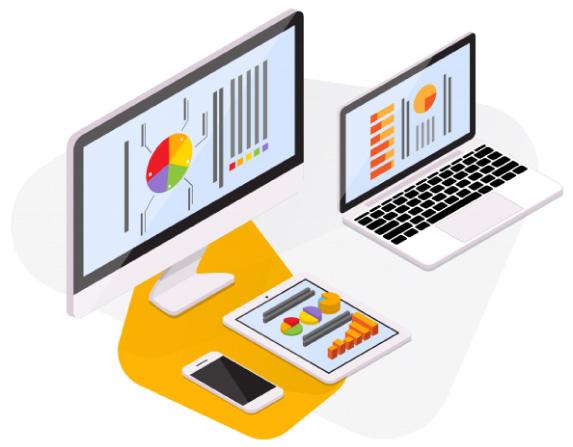 Welcome
Build a better standard of living with Unipay...
UniPay is a Local Acquirer Application for Merchants in Myanmar and is a Digital Payment Application that allows you to make cashless payments easily with just a phone as it is connected to multiple banking systems.
For Merchant
Benefits of using UniPay Application
Able to make cash receipts with many benefits
Able to increase your sales
Able to see easily your sales growth anytime, anywhere
Able to transform into a better business
Able to solve change problems
Able to prevent financial counterfeiting and money laundering
Able to prevent unwanted diseases that can be transmitted through cash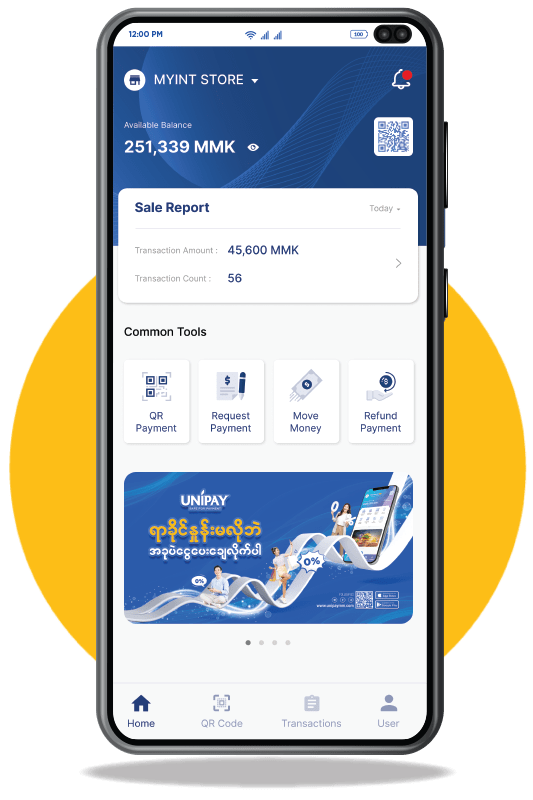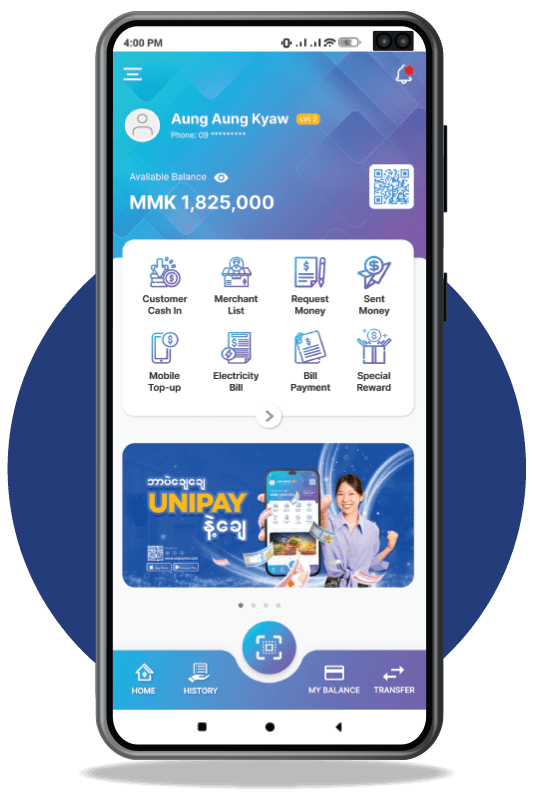 For Customers
Benefits of using UniPay Application
Easy to use and quick purchase.
Paying at ease and no need to go out somewhere.
No need to pay service charges for purchasing.
Preventing from the problems of fake cash and financial problems.
Purchasing in short time without line up.
Relegating costing money.
Preventing diseases which are transmitted from cash.
Merchant Lists
Our Premium Partner